A TO B Steves Removals - Removals Nottingham
Removals and Storage Activities (Domestic) in Nottingham
4 Oakdale Road
Bakersfield
Nottingham
Nottinghamshire
NG3 7EE
Phone: 0115958...
Phone: 07837 8...

Social pages
Search Tags
Similar nearby businesses
Unit 2 Brookside Road, Nottingham, NG11 6AT
Spinney Road, Nottingham, NG12 5NG
35 Maitland Road, Nottingham, NG5 4GT
Meadow Lane, Nottingham, NG2 3HQ
Unit 3, Victoria Road, Nottingham, NG4 2LA
Unit 3 Jacksdale Workshop Units , Nottingham, NG16 5LR
About us
A To B Steves Removals is a removal company located in Nottingham. They are specialised in all types of removals and deliveries including single Items full house removals or moving. They also offer local and East Coast moves both for solicitors and Estate Agents such as office moves and upright pianos. Don't hesitate to contact A to B Steves Removals with the contact details above to get more information about your query and the services they offer.
Trade Bodies / Associations
Age Concern
Specialist Services
Appliances Un-plumbed and Re-plumbed, We can Arrange Disposal of Unwanted Items, We have been moving Furniture for over 20 Years so you can be Assured of a Professional Service Second to None. House and property clearance.
Age UK Members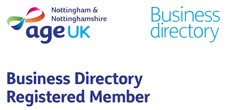 We are Members of The Age UK Business Directory, please click right hand-side arrow to view our profile.
Other Services
website
Customer Service / Helpline
Customer Loyalty Schemes
Next Day Delivery
Free Quotes
Payment Methods
Cash, Cheque
Trading Since
1989